Welcome to Le Panoramique Hotel by Celexon
Le Panoramique Hotel by Celexon is a contemporarily designed 5 star hotel, conveniently located in the central area of Burundi's capital city; Bujumbura on Avenue de la JRR with outstanding services and experienced staff. It is also equiped with ultra-modern facilities to better meet the needs of our customers.

Le Panoramique Hotel by Celexon is already listed as one of the United Nations inspected hotels and is found to be the most recommended by its advanced security, geographical position and tailored services; among other things, we have conference rooms allowing simultaneous translation in several languages, rooms with unmatched comfort, a swimming pool with stunning panoramic views of the lake Tanganyika & the mountains surrounding the city from the fourth floor, restaurants and snack bars on site, an excellent hospitality and the most attentive care for the discerning travelers.

Just a walking distance from the City Centre overlooking the famous lake Tanganyika, Le Panoramique Hotel by Celexon is an oasis in the heart of Bujumbura. With its quality facilities and consistently high service standards, it is the perfect base for business or leisure.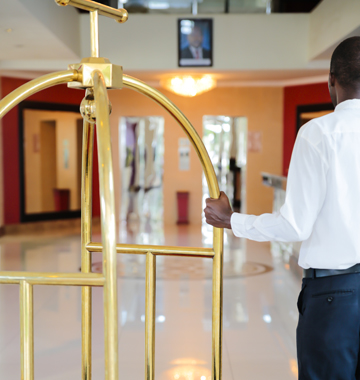 ROOMS & SUITES
Delight in our rooms
Le Panoramique Hotel by Celexon has 52 rooms of different types and very well equiped; presidential suite, junior suites, premium rooms, deluxe rooms and standard rooms.
ENJOY OUR BANQUET AND CONFERENCE FACILITIES
ALL OUR MEETING ROOMS ARE AIR-CONDITIONED AND HAVE COMPLETELY DIMABLE NATURAL DAYLIGHT.
Location
Bujumbura Burundi
7, Avenue de la J.R.R
Bujumbura BP 381, Burundi
Monday-Sunday
10 AM - 6.00 PM
info@panoramiquehotel.com